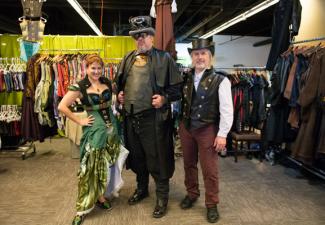 Looking for something special? Have a little time to do some shopping between scheduled events? You'll find all sorts of interesting books, magazines, T-shirts, videos, posters, jewelry, artwork, sculpture, costumes, games, and much more for sale at Arisia.
We have a list of vendors who were in the 2018 Dealers' Room.
If you are interested in vending at Arisia, please read the Dealer FAQ. Please note that you will need a Massachusetts Sales Tax ID.